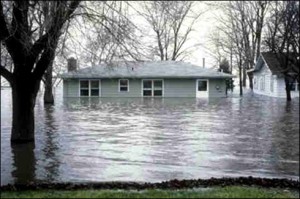 All Clean Ltd is a professional cleaning and restoration company that provides emergency flood and water damage cleanup services in Cleveland, Ohio. We have been providing these services for decades and we have a team of experienced and certified professionals who are ready to help you get your home or business back to normal as quickly as possible.
From the Cleveland Clinic, the Kidney Foundation to the cities of Mentor, Euclid, & Eastlake, the Courtyard by Marriott even Intuit, HC Stark, OfficeMax, Bruegger's Bagels, & Pierre's Ice cream the list goes on and on.
Northeast Ohio has its share of floods and sewer backups. Flooded homes, water damaged walls and wet carpet and padding need immediate attention! Mold can start growing Fast !!
CALL
844-DRY-MY-HOME
All-Clean provides 24 hour emergency service and extraction of all water and thorough cleaning of all areas. We will remove any damaged items including carpet and/or padding. We will apply Broad spectrum Disinfectants and Antimicrobials to stop all germ and mold growth. Whether your toilet overflowed or your sump-pump failed, call us and we will clean up the mess so you don't have to.
24/7 Water Removal
Sewage/Drain Back-up
Sump pump failure/installation
Structural Drying
Commercial Drying Equipment & Rental
Insurance Claims Accepted
Commercial & Residential
Complete Rebuilds/tear-outs
The Benefits of Hiring a Professional Flood and Water Damage Cleanup Company
Speed: We will respond to your call as quickly as possible to get started on the cleanup process. The sooner we can start, the less damage will occur to your property.
Expertise: Our team has the experience and training to properly clean and restore your property. We know how to handle all types of flood and water damage, and we will work quickly and efficiently to get the job done right.
Peace of Mind: Knowing that your property is in good hands can give you peace of mind during a difficult time. We will take care of everything from start to finish, so you can focus on other things.
The Value of Professional Flood and Water Damage Cleanup
The value of professional flood and water damage cleanup cannot be overstated. By hiring a professional, you can protect your property from further damage, prevent the spread of mold, and get your life back to normal as quickly as possible.
If you have experienced flood or water damage, please do not hesitate to contact All Clean Ltd. We are here to help you get your home or business back to normal as quickly as possible.